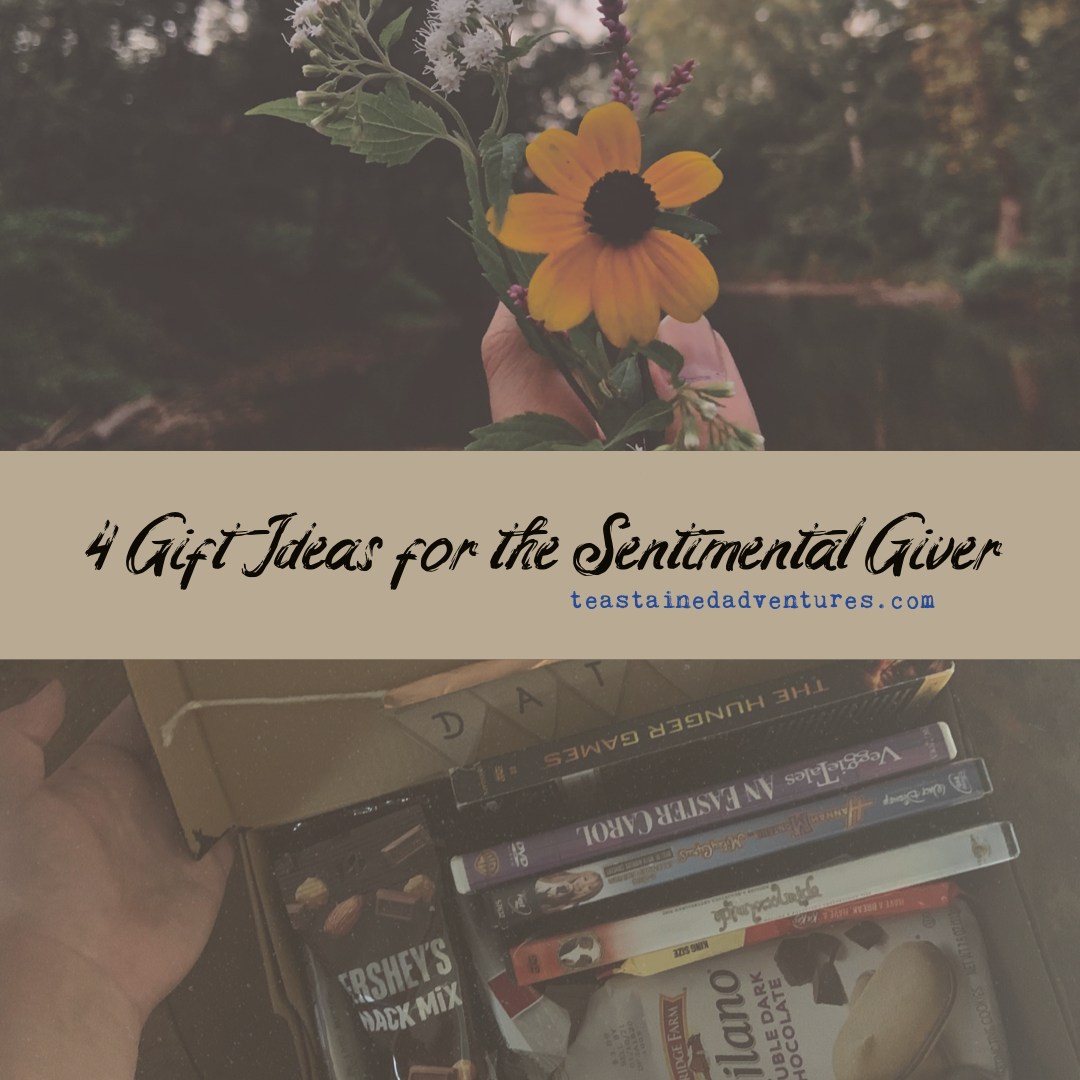 Sometimes it's the thought that counts. And sometimes, the gift itself. But I believe that the perfect gift is where the thought and the item intertwine as equals. I like to look at a gift I've received and remember it's giver. It's heartwarming to see evidence of a gift being given thoughtfully.
Giving can be as rewarding as receiving. Seeing the smile on someone's face, hearing a year later that your gift still brings them joy…it's a beautiful process. Kindness is a beneficial virtue.
Here are some ideas on Do-It-Yourself gifts that fit the sentimental giver. Of course, these ideas should be personalized with a beam of thoughtfulness.
1) A MENTAL HEALTH SUPPORT KIT
When I was fourteen, a friend of mine confessed that she, too, had the same struggles as I did. She sat in the corner of her room, fighting the shadows of depression. I wished I could always be there with her, physically, to help her and hug her when times were hard.
The next year, I came up with an idea: a little way to somehow make that dream into reality. I called it her "happy box." And years later, I made a similar box for another friend of mine.
A Mental Health Support Kit would consist of a collection of items to help your struggling friends. While it may vary person-by-person on what is helpful, here are some ideas.
A jar full of colour-coded sticky notes: yellow for positive messages, orange for memories together, pink for coping mechanism ideas, and green for quotes or Bible verses.
Therapeutic items such as colouring books or slime
A guided journal
A collection of letters — to open later.
2) A DIY ELABORATE MYSTERY WAITING TO BE SOLVED
In the novel Extremely Loud and Incredibly Close by Jonathan Safran Foer, Oskar's father – before his September 11th death — devises little mysteries for his son to solve. He calls them "Reconnaissance Expeditions," and they lead Oskar throughout the depths of New York City to connect clues. Although this aspect is a minuscule portion of the novel, I've always found it clever and endearing…and such a great way for a father and son to come closer together.
What about a large-scale scavenger hunt as a gift? Make clues and ideas that lead your loved ones further down a mystery, away from home, and closer to you. An even more elaborate idea would be to make it a treasure hunt that leads to a larger prize.
3) A DATE-IN-A-BOX
Sometimes, quality time with your significant other is the best gift possible. A perfect way to give that gift both wrapped and under the Christmas tree is to put all the materials for it in a fancy little box.
Different theme ideas for that may be…
THE MOVIE DATE:
2 popcorn packets
2 soda cans
2 chocolate bars
2 pairs of fuzzy socks
a DVD of a good movie
THE GAME NIGHT DATE:
2 board games
1 stack of romantic conversation starters on index cards
1 large bag of chips
THE PICNIC DATE:
1 picnic blanket
assortment of snacks and foods
1 bucket list of things to do while there
4) A SHARED JOURNAL
Christmas is a perfect time to purchase a new journal for the writers in your life. The new year is right around the bend, and there are so many future memories ready to be captured with pen and paper.
But an even better idea is this: a shared journal. Two people take turns adding entries, switching between each other.
My friend and I just started one of these. She got married, and I'll be moving away soon, so in order to stay close and in touch, we'll write to each other. She starts every entry with "Dear Sophia," just waiting till I see her next in order for me to write her name on my own entries.
So what will it be?
Keep wandering,

TALK TO ME! Comments make my day. What are your thoughts? What's a sentimental gift you've given or received? Will you be using any of these ideas?